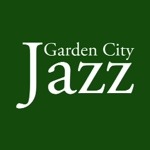 Welcome to Greater Augusta's #1 Resource for Jazz Events & Education.
We are artists and arts supporters who appreciate jazz music of all forms. It is our goal to CONNECT: PROMOTE: DEVELOP. To connect players to new audiences. To promote great performances. To develop meaningful programs.
Garden City Jazz presents several programs annually in the Greater Augusta Area, providing performance opportunities for area jazz musicians and music students, while promoting awareness of the historical and cultural significance of jazz music.
Please call us if you've questions about our events – sponsors, vendors, talent, etc. (762) 233-5299.
Upcoming Events & News:
**2017 Calendar of Events (click to view/download) (BUY TICKETS)
Nov 10: Wake & Shake Augusta (tickets)
Nov 12: AU Senior Recitals – Cole Dunkirk, 7p; Travis Shaw, 8p (info)
Nov 13: Q&A with NEA Jazz Master Jimmy Heath, hosted by Wycliffe Gordon (info)
Nov 14: Jimmy Heath Quintet @ Augusta University (tickets)
Nov 15: VOXNBASS @ Oliviana
Nov 15: Wednesday Night Prayer Meeting at Soul Bar
Nov 16: Augusta Jazz Project @ Terrace Manor Elementary School
Nov 16 (deadline to register for the nov 19 #popupaugusta event)
Nov 17: The Lady & The Gents + Woode Tribe Orchestra @ Humanitree
Nov 18: Ann N Johnson Music Festival at HEAL Complex (tickets)
Nov 19: Soul Brunch: A Vegan Delight #popupaugusta (RSVP)
Nov 19: Mahogany Lounge Grand Finale (tickets)
Nov 26: SoireeSunday: Karen Gordon (tickets)
A NOTE ABOUT OUR UPCOMING EVENT:
– – –
VIEW CALENDAR,
JOIN  MAILINGLIST,
BUY MERCH,
DOWNLOAD MOBILE SITE.