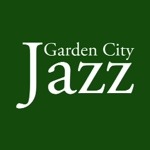 Welcome to Greater Augusta's #1 Resource for Jazz Events & Education.
We are artists and arts supporters who appreciate jazz music of all forms. It is our goal to CONNECT: PROMOTE: DEVELOP. To connect players to new audiences. To promote great performances. To develop meaningful programs.
Garden City Jazz presents several programs annually in the Greater Augusta Area, providing performance opportunities for area jazz musicians and music students, while promoting awareness of the historical and cultural significance of jazz music.
Please call us if you've questions about our events – sponsors, vendors, talent, etc. (762) 233-5299.
Upcoming Events & News: 
**NEWLY COMPLETED 2016 Calendar of Events (click to view/download)
Apr 16: Candlelight Wine&Dine @ Columbia County Amphitheater (tickets)
Apr 23: Point And Drive Movie Screening @ Jessye Norman School of the Arts (tickets)
Apr 23: Travis Shaw Trio @ Soiree: Jazz+Wine (tickets)
Apr 29-30: Spring Fever: An Evening of Music & Dance (tickets)
May 07: Christian McBride @ Jazz At The G (tickets)
May 22: Sunday In The Park (info/donate)
 A NOTE ABOUT OUR UPCOMING EVENT:
– – –
VIEW CALENDAR,
JOIN  MAILINGLIST,
BUY MERCH,
DOWNLOAD MOBILE SITE.