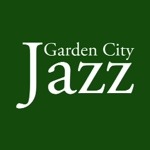 Welcome to Greater Augusta's #1 Resource for Jazz Events & Education.
We are artists and arts supporters who appreciate jazz music of all forms. It is our goal to CONNECT: PROMOTE: DEVELOP. To connect players to new audiences. To promote great performances. To develop meaningful programs.
Garden City Jazz presents several programs annually in the Greater Augusta Area, providing performance opportunities for area jazz musicians and music students, while promoting awareness of the historical and cultural significance of jazz music.
Please call us if you've questions about our events – sponsors, vendors, talent, etc. (762) 233-5299.

Upcoming Events & News:
Thursdays: Live Jazz & Folk Music @ Edgar's Grille (RSVP)

4th Saturdays: Soiree: Jazz+Wine (tickets)

Mar 14: #JazzAtTheG

Mar 22: House Concert @ Ronald McDonald House Charities of Augusta
Apr 6-12: Jazz Masters

May 30: Opening Day, Candlelight Wine&Dine Concert Series
A NOTE ABOUT OUR UPCOMING OUTDOOR EVENT:
Click for CALENDAR, MAILINGLIST, MERCH, or MOBILE SITE.