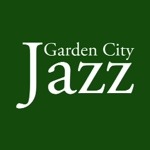 Welcome to Greater Augusta's #1 Resource for Jazz Events & Education.
We are artists and arts supporters who appreciate jazz music of all forms. It is our goal to CONNECT: PROMOTE: DEVELOP. To connect players to new audiences. To promote great performances. To develop meaningful programs.
Garden City Jazz presents several programs annually in the Greater Augusta Area, providing performance opportunities for area jazz musicians and music students, while promoting awareness of the historical and cultural significance of jazz music.
Please call us if you've questions about our events – sponsors, vendors, talent, etc. (762) 233-5299.
Upcoming Events & News:
**2017 Calendar of Events (click to view/download) (BUY TICKETS)
Apr 1-30: NATIONAL JAZZ APPRECIATION MONTH
Apr 04: KGordon @ Horses&Courses (Aiken)
Apr 05: Indulgence: Cigars + Jazz (tickets)
Apr 6-9: Golf Week (text JAZZLIVES to 84483 for Golf Week event invitations)
Apr 21: Arpenik Hakobyan @ Four Seasons Chamber Jazz (tickets)
Apr 22: Wycliffe Gordon presents Dion Parson & 21st Century Band (tickets)
Apr 28: ParTee On The Green (tickets)
May 01: Garden City Jazz @ Hopelands Gardens
May 06: Straight A Jazz @ Augusta University (tickets)
Mar 25: JazzSoiree (tickets)
June 13: Jazz4Kids @ Euchee Creek Library
June 17: Candlelight Wine&Dine (early bird tickets til May 1)
A NOTE ABOUT OUR UPCOMING EVENT:
– – –
VIEW CALENDAR,
JOIN  MAILINGLIST,
BUY MERCH,
DOWNLOAD MOBILE SITE.