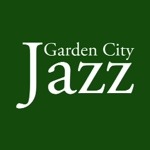 Welcome to Greater Augusta's #1 Resource for Jazz Events & Education.
We are artists and arts supporters who appreciate jazz music of all forms. It is our goal to CONNECT: PROMOTE: DEVELOP. To connect players to new audiences. To promote great performances. To develop meaningful programs.
Garden City Jazz presents several programs annually in the Greater Augusta Area, providing performance opportunities for area jazz musicians and music students, while promoting awareness of the historical and cultural significance of jazz music.
Please call us if you've questions about our events – sponsors, vendors, talent, etc. (762) 233-5299.
Upcoming Events & News:
**2017 Calendar of Events (click to view/download) (BUY TICKETS)
Sep 22: KGordon @ An Evening of Dance, Laughter, & Soul
Sep 24: SoireeSunday: A Coltrane Thang w/ Dr. Rob Foster (tickets)
Oct 06: KGordon @ The Partridge Inn
Oct 07: Swing @ The Swamp (Donna Kay & The Carousers)
Oct 20: American Jazz Combo @ Four Seasons ChamberJazz (tickets)
Oct 22: SoireeSunday: Dr. Mitch Butler (tickets)
A NOTE ABOUT OUR UPCOMING EVENT:
– – –
VIEW CALENDAR,
JOIN  MAILINGLIST,
BUY MERCH,
DOWNLOAD MOBILE SITE.