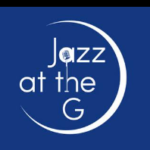 Augusta, Ga. – Voltaire stated "History never repeats itself. Man always does."
If this is the case, Wycliffe Gordon and His International All Stars will be making history on Saturday, March 14, at 6 p.m. in the D. Douglas Barnard Jr. Amphitheatre on the Summerville Campus of Georgia Regents University as part of the Jazz at the G series. This is the first time, and hopefully, not the last time, the international ensemble will perform in the Garden City.
The international ensemble includes Yahushi Nakamura from Japan on bass, Ehud Asherie from Israel on piano, Adrian Cunningham from Australia on reeds, and Alvin Atkinson Jr. from North Carolina on drums.
Gordon, hailed as a musical ambassador and interpreter of America's music, tours around the world performing hard-swinging, straight-ahead jazz, receiving great acclaim from audiences and critics alike.
The Artist-in-Residence in the Department of Music at GRU has been named "Best in Trombone" by the Downbeat Critics Poll three years running, and the Jazz Journalists Association named him "Trombonist of the Year" in 2013.
There will also be a performance by the GRU Jazz Ensemble.
Admission is $5, children under 12 and students; $10, GRU faculty, staff, and active duty military; and $15, general public. For tickets, call the Maxwell Theatre Box Office at 706-667-4100 or visit gru.edu/maxwelltheatre. Proceeds from this concert will go toward Gordon's Jazz Music Scholarship Fund at GRU.
In the event of inclement weather, the concert will be held in the Jaguar Student Activities Center Ballroom.
Jazz At The G is presented by GRU and GPB-Augusta, in partnership with Garden City Jazz, The Greater Augusta Arts Council, and Maxwell Performing Arts Theatre.
-0-
For Additional Information:
Drew Dawson, Station Manager – GPB Augusta
anddawson@GRU.EDU
706.731.7091