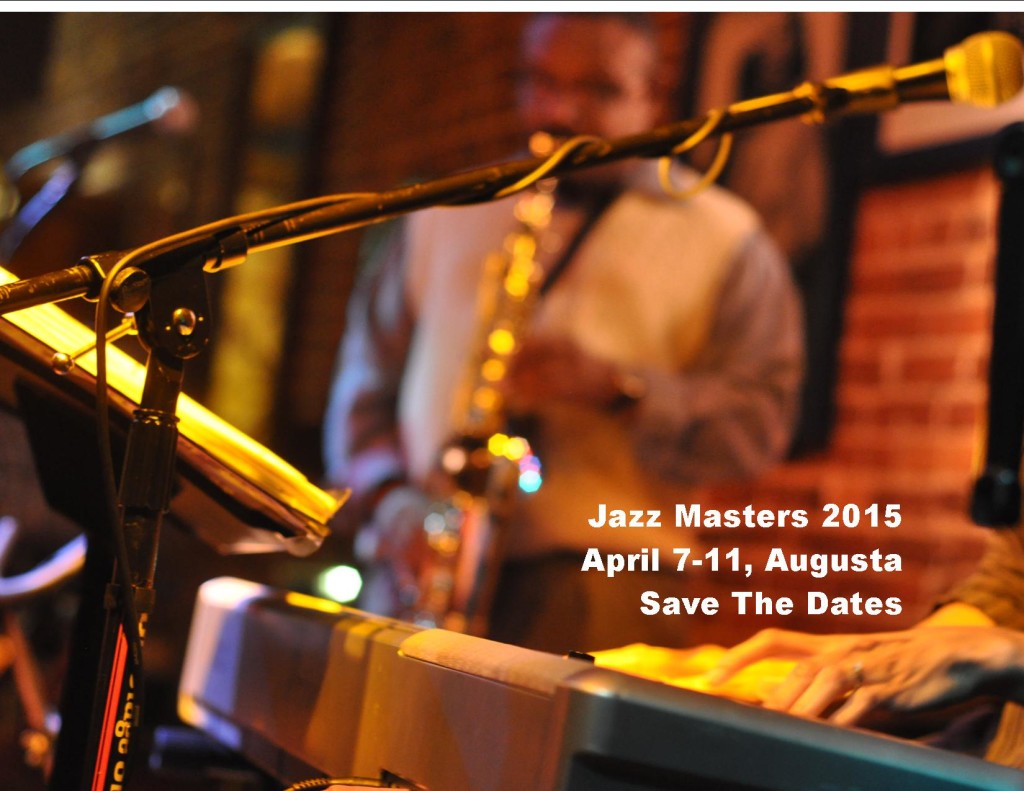 Garden City Jazz and the Jessye Norman School of the Arts combine creative forces to present JAZZ MASTERS, a pop-up jazz club in historic downtown Augusta, Georgia, during Tournament Week 2015.
The space will be operational from April 7-11 only and will feature live classic jazz music in a listening room environment – very much like those only available in New York, San Francisco, London, Paris, etc.
There will be two shows nightly – starting at 7:00pm and 9:30pm. RSVP suggested as seating is limited.
Performance schedule:
April 7: A Step Up
April 8: Patrick Arthur
April 9: B. Courtland
April 10: TBA
April 11: Patrick Arthur
Click here to experience JAZZ MASTERS (RSVP).
JAZZ MASTERS
April 7-11, 2015 (Tuesday through Saturday)
Shows begin at 7:00pm, 9:30 p.m.
Jessye Norman School of the Arts, 739 Greene Street, 30901