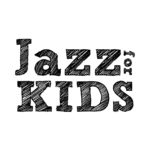 Children will dance, sing and create "new jazz standards" from popular nursery rhymes in the 45-minute presentations. A different jazz musician/style and book will be featured in each session, and though the activities are designed for kids 5-10 years old, younger children are permitted with direct parental supervision.
Karen Gordon, director of Garden City Jazz, developed Jazz For Kids: sing.clap.wiggle.shake! from her experiences teaching music during summer arts camps and the desire to create a fun musical activity for parents of young children. Between 2002 and 2008, Gordon developed several educational programs (Black Music is American Music, gotBLUES?, gotJAZZ?), but decided to focus on young children with the birth of her son, Scooter, in 2009.
JazzforKids: sing, clap, wiggle, shake! was presented at the 2011 South Carolina Jazz Festival in Cheraw, SC. Initially, the program was available only during the month of April, when The Smithsonian Institution's National Museum of American History provides nationwide promotional support for Jazz Appreciation Month. In 2012, Gordon incorporated a jazz-themed children's book into each event, and support from Bill Karp Jazz made the program available year-round. Today, Augusta Festivals sponsors all Sing.Clap.Wiggle.Shake! programming.
"We had been working to connect with community centers and after-school programs in order to reach a broader base of young people and introduce them to this art form, but the libraries are an ideal fit for the new children's book feature. We are increasingly receiving requests to develop content for teens and adults, so we're confident that the program is meaningful," said Gordon.
Garden City Jazz presents several programs annually in the Greater Augusta Area, providing performance opportunities for area musicians and music students, while promoting awareness of the historical and cultural significance of jazz music.