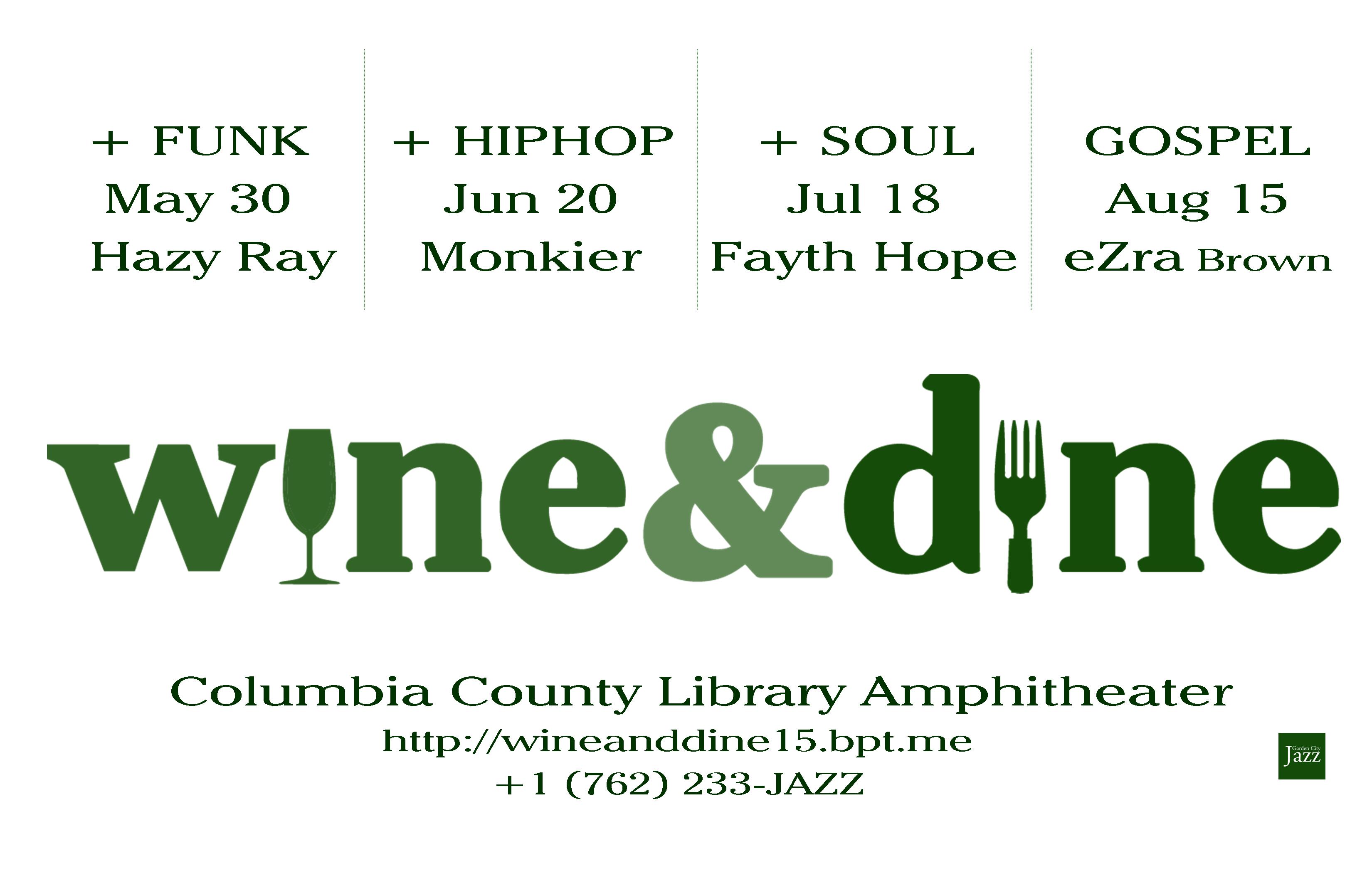 Get ready to experience the newest concert series in the Augusta area. Candlelight Wine & Dine kicks off at the Columbia County Library Amphitheater on Saturday, May 30th.
Bring your own seating and picnic and enjoy jazz, soul, R&B, spoken word, rock, funk, and gospel music; and live art demos.
Artists performing throughout the summer include Fayth Hope, Ezra Brown, Monkier, Hazy Ray, and Passionate.
A portion of proceeds donated to the Wycliffe Gordon Scholarship at Georgia Regents University.
Don't miss the opening concert with Hazy Ray from New Orleans. May 30. 6pm. Get tickets at GardenCityJazz.com, Pyramid Music downtown or the Candlelight Wine&Dine Facebook page. See you there!
Social media tag: #wineanddine15