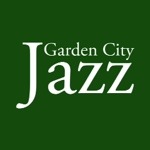 January 16, 2016 – Garden City Jazz is excited to announce another year of partnership with The Augusta Market in downtown Augusta. Since 2010, the team has coordinated a robust schedule of performances – from jazz bands to performance artists to dance troupes. Applications are now available for all interested in becoming a part of the Saturday Market family. The market season opens March 19 and continues weekly through November 29, 2016.  Real-time performance scheduling (using the SETMORE application) can be found here.
Complete application – click here
The Augusta Market at the River is a unique, open air venue that provides area farmers/growers & artisans an inviting, enjoyable location to sell their merchandise on the beautiful Savannah River.  The Triple 8 Run takes place at 8 am every morning of The Market and offers 3 mile and 8 mile runs which all begin and end at the Fountain.  The Triple 8 Run is a bi-state loop including The RiverWalk, 2 bridges over the beautiful Savannah River and the North Augusta Greenway.  It brings out amateurs and athletes alike who in turn may spend the rest of their afternoon unwinding at The Augusta Market.  This Market is a weekly social outing for area residents and visitors who shop at The Market and enjoy the ambience, live music, fresh produce and the growing activities in downtown Augusta.